The importance of cross-organizational human capital productivity has only recently been realized. National laws and practices have been harmonized by e.g. EU, the United Nations and the International Organization for Standardization (ISO). Unfortunately, traditions and information systems don't yet satisfy needs of Health management. Major challenges are depicted in a fish bone diagram below.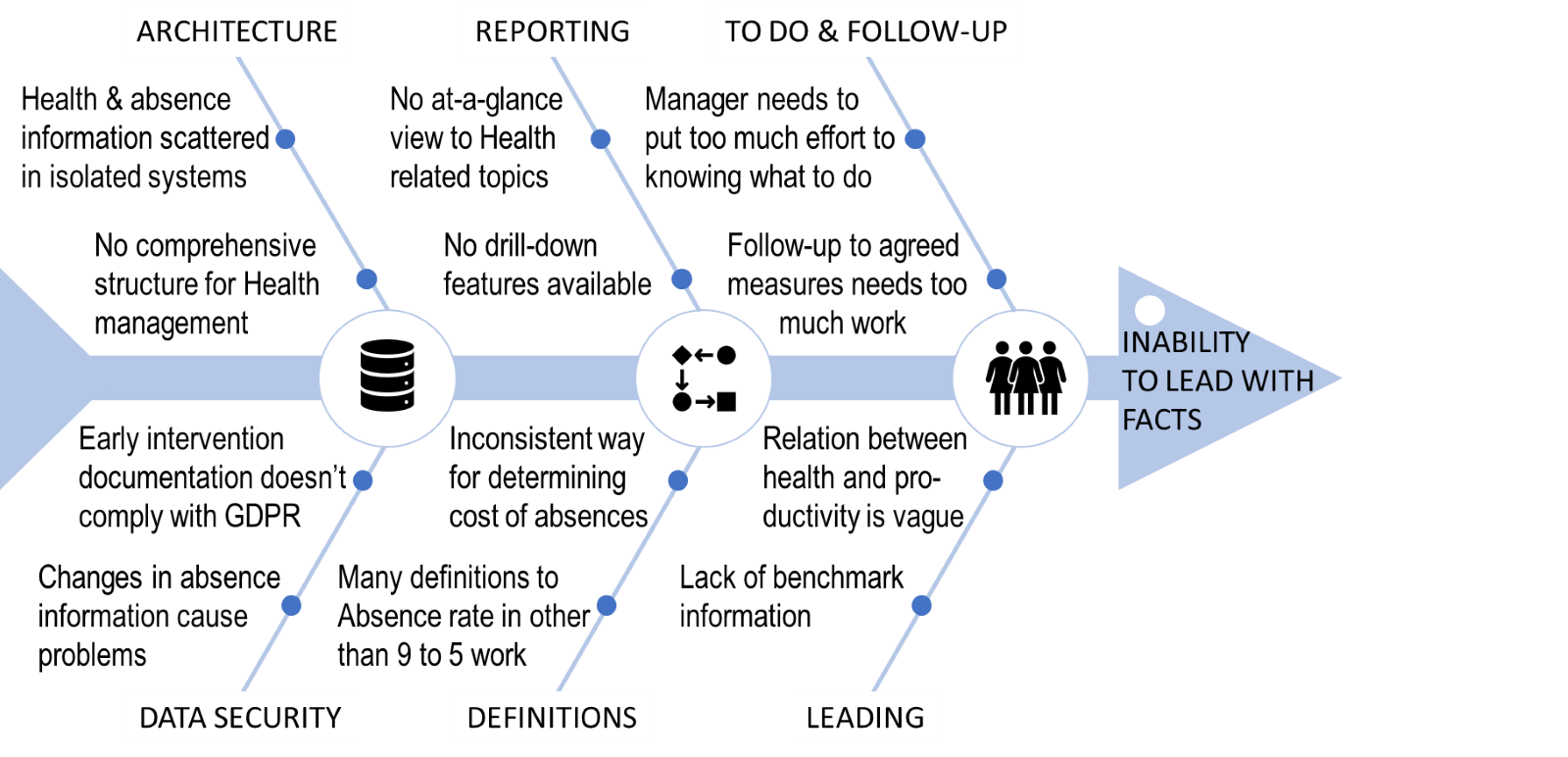 COMPLETELY NEW AINO DASHBOARD
We at Aino will release a completely new Aino dashboard after Q3 in the end of 2021. The new dashboard offers multiple user groups all-at-a-glance view with versatile drill down features. It is visually clear and comprehensive covering automated to do -lists for managers, both long and self-reported absences, risks for disability pension and financial consequences
Our present customers will get the new dashboard in Aino product release update. Tailoring of the dashboard will be discussed in our regular quartal meetings with customers after the new dashboard has been published.
DO YOU NEED HELP?
Our experts will be happy to help you find solutions to your challenges. Just give us a call or send a message: jaana.pylvanen@ainohealth.com.